We give you some perspective on how the "3PL" or "Third Party Logistics" are helping companies to optimize their distribution processes allowing them to focus on their "core business".
Logistics has always been an important part of every industry and even of the world's economy. According to the Royal Spanish Academy, logistics is defined as the "set of means and methods necessary to carry out the organization of a company or service, especially of distribution", but, what happens with those companies whose core business is oriented to the production, packaging or marketing of intermediate and final products? What does it mean for them to distribute their own products? The answer is simple, for most of them, logistics services can become a source of distraction and represent an inordinate diversion of resources.
If we seek to summarize all those aspects that make distribution logistics a hindrance to the growth and proper functioning of a company, we find marked coincidences regardless of the sector where they operate, among them the most relevant are:
High transportation cost: related to the acquisition, maintenance and control of fleets of vehicles and operators, with the high levels of risk associated to these activities: failures, accidents, insurance collection, stoppages, among others.
Deficient Customer Service: associated with the impossibility of fulfilling client requirements regarding to product and delivery expectations.
Poor visibility of the supply chain: which translates into loss of time and resources in the unification of the operations of production, marketing and distribution lines.
Lack of control and ineffective inventory management:  all company inventories must operate as one (warehouse, truck, assigned for each sales rep, etc.) and work in an integrated manner to ensure compliance with sales goals and customer satisfaction.
Lack of technological integration: the management of indicators are, for business owners, a determining factor when defining their corporate strategies. The indicators are obtained by reading, exchanging and interpreting the data thrown by each of the activities involved in a business, which usually connect to each other through one or several technological tools.
And it is in those cases, where several or all described conditions are presented, that companies choose to outsource their logistics operations. This outsourcing is carried out through a type of company known as "3PL" or "Third Party Logistics", which has as core business the logistic management of their users, allowing them to Focus on their core competencies and thus generate higher income.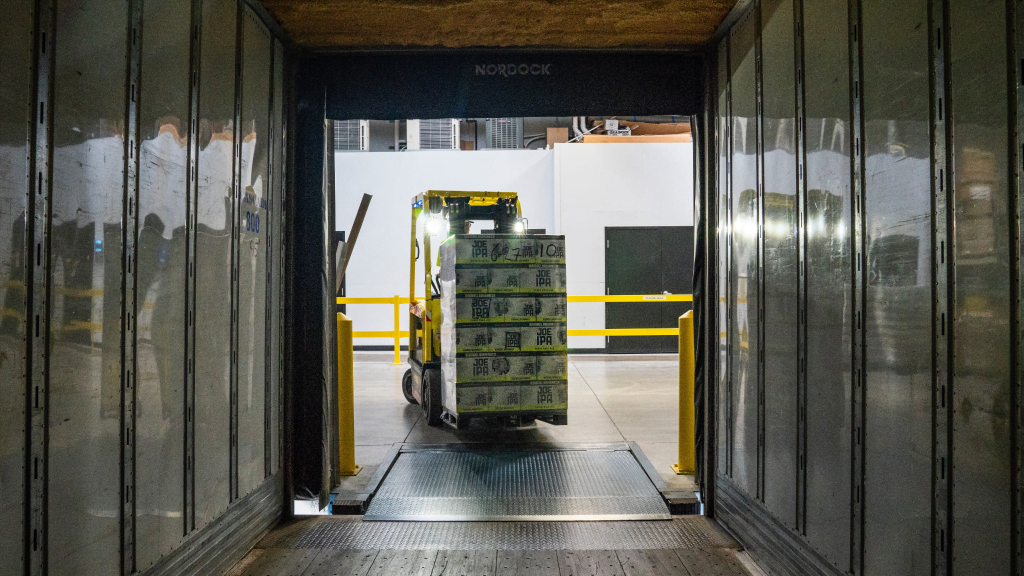 Reaching this decision is not always easy, leaving an aspect as important as logistics in the hands of a third party is usually perceived as a "loss of control", however, the vast majority of companies that opt for this implementation, achieve significant improvements in all its business processes. This result, make the list of companies with outsourced logistics continue to grow, no matter their industry and size.
According to Korn Ferry and his annual study "2016 Third-Party Logistics Study", 36% of 3PL users are manufacturing and consumer goods industries, followed by health (14%), food and beverage retailers (11%), telecommunications and energy (8% each) and others in smaller proportion such as construction, automobile, etc. Which makes sense if we consider that none of them has as a core business the distribution of their products and services.
However, it is not as simple as it sound, behind all this growth, there are numerous challenges faced by 3PL users and suppliers to achieve absolute satisfaction in their dynamics, being one of the more important expand this quality relationship to reach the final customers, who have become more demanding with time and constitute a determining factor in the strategic decisions of each business.
Certainly, for a final customer, the presence of a 3PL company has to be completely transparent, since it should represent in total measure the policies, regulations and essence of the parent company, or what is the same, a 3PL must function as an entity of "cooperation" instead of one of "intervention" one, but this is not always the case.
The presence of a figure between the final client and the parent company brings with it a prevailing need for integration and visibility, the relationship between all parties must be fluid and committed and, in turn, go hand in hand with the growth of the company, technology advances and client demand. The landscape of outsourced logistics has changed significantly in recent decades and this change impacts and will continue to impact the way in which 3PL providers must offer their services in order to live up to expectations, which, from a personal opinion, can be completely satisfied if the right technology is chosen.
Technology is the paved road to reach a Business-3PL-Client relationship, which operates with absolute visibility, satisfied customers and users, high levels of innovation, integration and scalability.
As a rule, the 3PLs are focused on providing added value to the company, guaranteeing not only the expected distribution, but high levels of satisfaction with the final customer. That is why they have highlighted in their operational strategy essential aspects that allow companies to focus on what really matters:
And if with all the above, you still have doubts about outsourcing logistic processes is convenient, keep in mind that the tendency to outsource 3PL providers increases year after year thanks to the emergence of a collaborative and positive relationship that results in improvements in Productivity and increased profits for both, users and suppliers of 3PL. In fact, according to the same study by Kornferry, 93% of the users and 94% of the suppliers of 3PL, maintain that their relations are successful and offer the expected results, which makes us conclude without a doubt, that this business model  and its perfect symbiosis, will continue to set a trend today and in the future.
Pictures: Matthew T Rader and Elevate in Unsplash